Hot Stuff: 4 date night pieces for Valentine's Day
We all know that red is the colour of love, but the real way to turn up the heat on Valentine's Day is to focus more on the touch. Soft and silky materials work perfectly. Try some dresses with a romantic ruffles and unexpected cuts for a little bit of a difference this V-day.
Supple skin, smoky eyes and dainty jewellery are also your best friend during this romantic and sultry holiday, so the focus on beauty should be big.
Here are four ways to look hot on the most romantic day of the year.
---
1. Raspberry red with ruffles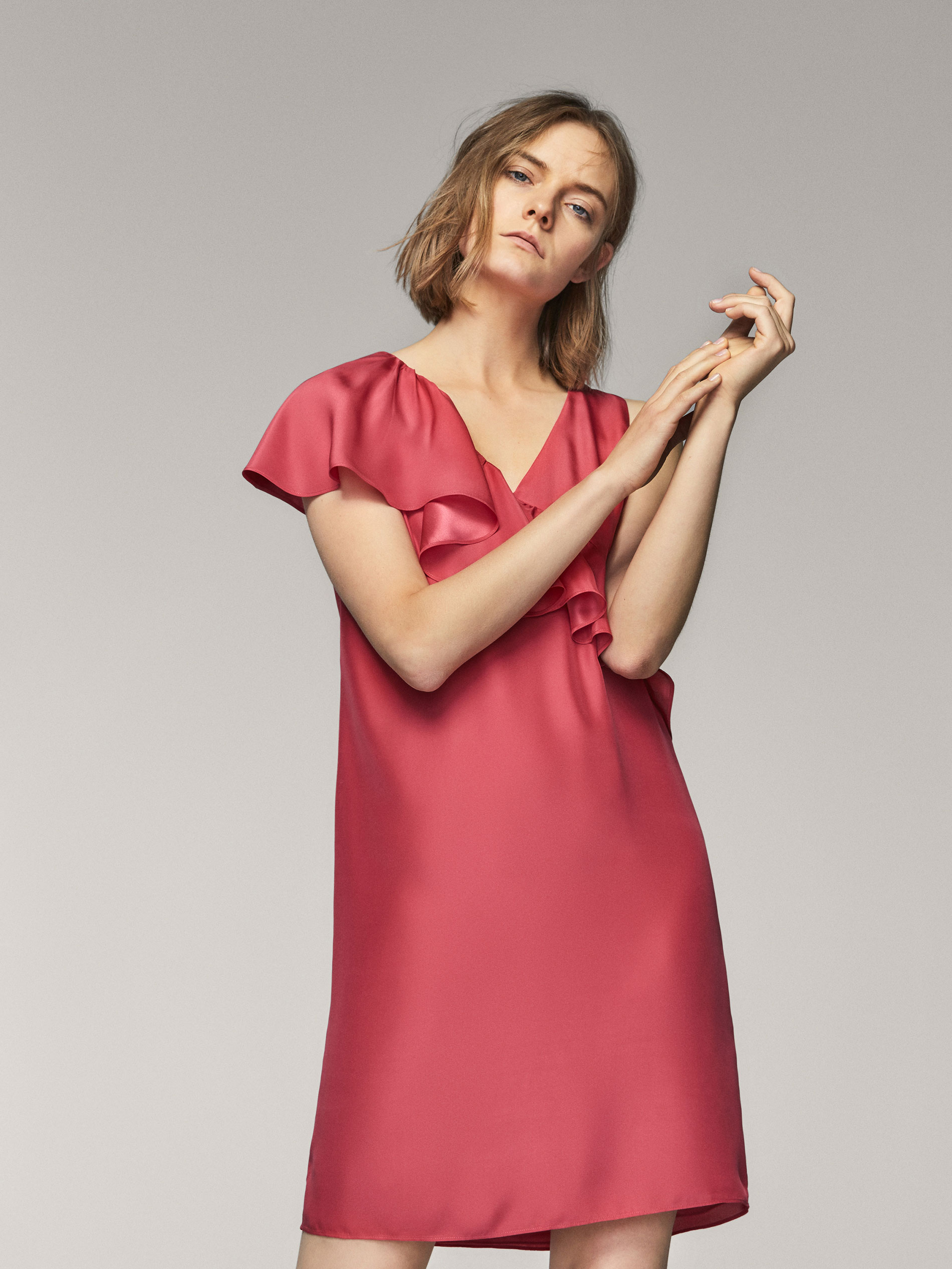 This little number is made with pure cent silk and asymmetrical ruffles in the front for that flirty look. It's sleeveless, so it shows a little bit of shoulder without being too much. The mini dress also features an A-line silhouette, which is flattering for any body type. The material is soft and silky, so will feel really light to the touch.
On sale for Dh199 from Massimo Dutti.
---
2. A heel that speaks for itself
No romantic look is complete without the perfect gold sandal; a minimalistic heel with some glimmer. I love any shoe with an ankle strap, because it adds an air of femininity to the look. I also love the slightly scalloped edge that gives the heel a subtle texture.
Dh699 from Carvella by KG.
---
3. Delicate jewellery
This look isn't about chunky statement jewellery. On Valentine's Day, I like to go for small delicate pieces. Gone are the days where I buy my necklaces at Claire's or H&M. I am an adult now, who invests in long lasting pieces that don't leave a dark residue on my skin. I love this Dance Around collection from Swarovski. The necklace features a round stone inside a 3D cage accented with crystals. The best part is that it's under Dh500.
Dh499 from Swarovski
---
4. Wake up the senses of touch and scent
Just as Valentine's Day comes and goes in a fleeting moment, so does the annual Hanami ceremony in Japan that celebrates the bloom of Sakura blossom. Rituals has put that special scent in a bottle, so you can bathe and moisturise in the essence of the blossom. Also, you can't deny that there's something about smelling like a fresh blossom and your skin feeling moisturised and dewy. To make your body scent last longer, use the shower gel, then slather on the nourishing rice milk body cream for fresh, radiant looking skin. I always say that good skin is the foundation for any look.
Sakura Body Cream Dh105, Sakura Shower Gel Dh49 from Rituals
---